Hello and welcome!
If you have visited our site before, you may notice quite a few changes this time around, including the brand new IDB Blog! We've been under the hood tuning up our web presence in order to provide a much more informative and updated online experience for our customers. If you haven't been here before, welcome! Feel free to look around and see what we're all about!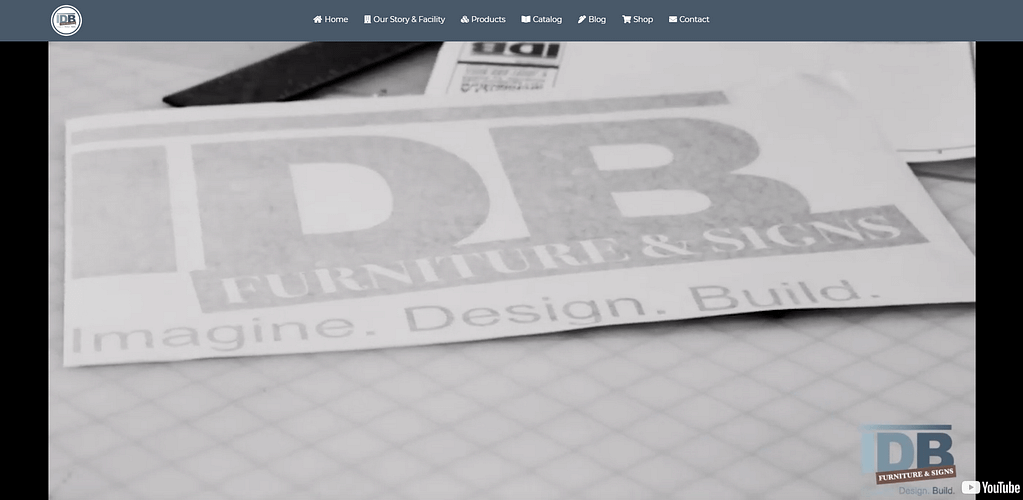 Either way, the purpose of this post is to highlight some of the new features of our site and to announce the beginning of the IDB Furniture & Signs blog. The mission of our blog is to crack open our noggins and spread some of our knowledge with our customers and the world. While we're still working out some of the details, a few topics you can expect to see from us are:
Industry updates, news, trends and innovations for the interior design, construction, renovation industries
Industry followings for the signage and graphic industries
Informative and how-to articles for both furniture and signage
Inside looks at our facility and staff
& so much more!
We are excited to kick the blog off and should have regular posts starting very soon. Stay tuned here and make sure to follow us on social media to receive updates and find out when new posts are up!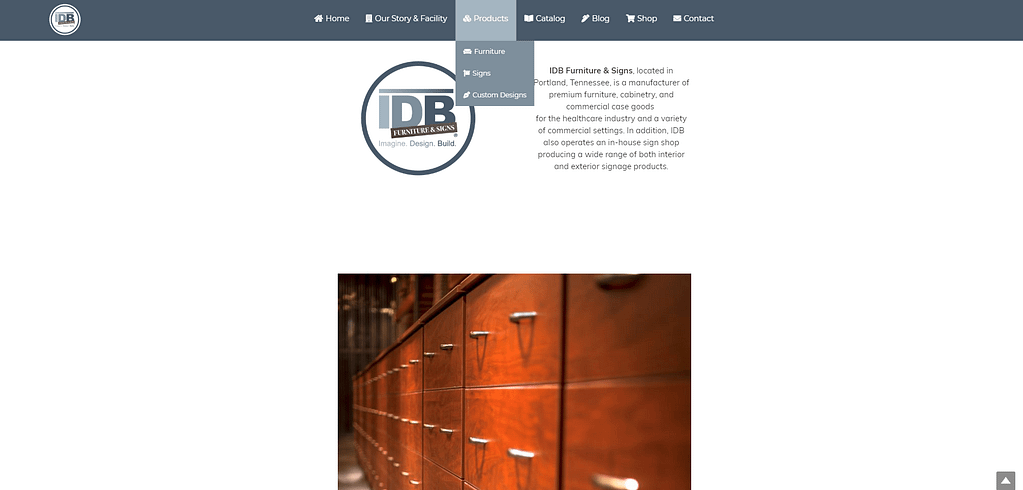 In addition to the IDB blog, we have also made several changes across the website, and have a few more in the hopper still. If you visited our page very recently, you may have noticed our 'Under Construction' banner. We apologize for that, but we assure you that our new site was worth the trouble! Some of the features you may notice are:
Completely redesigned layout with updated graphics
Brand new menu with improved usability
When viewed on larger screens, the home page now opens with a video that offers an inside look at our facility and staff
Feature pages to highlight both our furniture and signage divisions, providing a much more in-depth look at our capabilities and offerings
Interactive wood and color swatches, showcasing our different wood lines
Embedded Google Map to assist customers and drivers in locating our facility with ease.
A closer look at our history and facility
& much more, with even more being developed!
Along with our website and blog updates, we are also on social media! Be sure to check us out and follow us through the links below. If you would like to get your project off the ground, head over to our Contact page today and give us a shout.
We are extremely excited about all of these changes and hope you are as well! This is the information age, and we believe these updates will greatly increase the value we are able to provide to our customers. So stay tuned, have a look around and be sure to follow us and check back soon!
Thanks for stopping by!
-IDB Furniture & Signs